Where are these places and how do I know they are the best? It has been helpful for me to live like a local in Barcelona so I have a better understanding of how restaurants work and how they don't work. I have visited these bars repeatedly. My featured posts can be found on Instagram if you follow me there. 
https://www.instagram.com/winefantasybcn/
Discovering the world of deliciousness begins with a visit to the wine bar. Let's figure out how to get you there easily! Whether it's nestled near famous landmarks or tucked away from tourist spots, knowing the best way to reach your paradise is half the fun. Here are some directions to guide you on your grape-filled journey: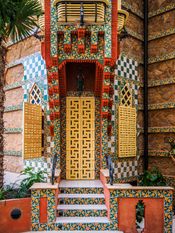 If you're planning a visit to the iconic landmarks of the city, be sure to check out Casa Vicens, Casa Vicens is the first masterpiece of Antoni Gaudí and sowed the seeds of later works. Built between 1883 and 1885 as a summer house for the Vicens family, here he showcased his unparalleled talent. Declared Unesco World Heritage in 2005. 
Book your tickets here. 
Now while you are in Gracia take a stroll down the streets and you'll stumble upon these hidden gems, Extra Bar and Bocanariz. 
Find them both on Instagram or Google Search, Bocanariz and or Extra Bar. 
If you prefer an off-the-beaten-path experience, hop on public transportation i.e., a taxi…  and head to Tres Porquets - 3 little pigs, this place is great and definitely out of the ordinary for Barcelona, find them here.
https://www.elstresporquets.es/
OR, if you are already in the Gothic or El Born District, check out La Vinya del Señor and Vila Viniteca, don't miss Outlet de Vins, there is so much good wine you can try and buy.
Find them here: 
https://www.lavinyadelsenyor.es/
https://www.instagram.com/outletdevins_/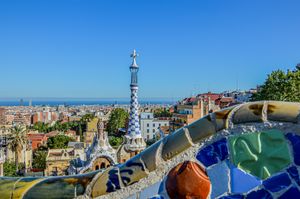 Why These Locations are a Must-Visit
Now that you've made it to the neighbourhood wine bar, let me tell you why it's an absolute winner.  Whether it's because of its prime location near hotspots or its serene ambiance away from tourist mayhem, this place is all about creating memorable experiences.
Nestled in Gracia, the most charming neighbourhood in town. I live here and it's hard to leave, Bocanariz wine bar offers the perfect blend of leisure and luxury. Sip on your favourite vintage while being surrounded by their romantic ambience and records. It's an experience you won't find anywhere else!
Tired of the hustle and bustle? Choose this wine bar tucked away from the tourist spots, Monocrom offers a whole new vibe when it comes to Wine Bars, relishing in the relaxed atmosphere and enjoying a bottle of wine from their extensive wine list.
A Gastronomic Journey: The Best Food Menus
What's a wine adventure without some mouthwatering bites right? Time to tantalise your taste buds with the best food menus this wine bar has to offer. From delectable appetisers to sumptuous main courses, you'll find yourself in a culinary haven.
Start your gastronomic journey at

Bocanariz

with their signature cheese and charcuterie board. Trust me, it's a match made in heaven. 

For something heartier, make a reservation at

La Pubilla

, this restaurant is a classic and must try in Barcelona. The menu rotates, but if you want the Chef's speciality, the Paella is a must-try. Not into a big meal, try Extra Bar, this small restaurant serves up dynamite meals. With an exotic menu and its bustling atmosphere, it's everyone's favourite. 

Book a table at La Pubilla here - Google them, they do not have a web page, recommend a reservation.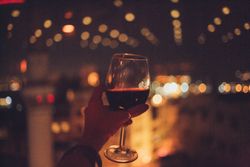 Sip, Savour, and Repeat: Favourite Wines
Ah, the moment we've all been waiting for – the wines that steal our hearts, one sip at a time! Here are some of my personal favourites that you absolutely cannot miss:
Ok I have 2 wines that are always at the top of my list, no matter what, if I see these wines or anything by these producers on the list, that's what I am ordering.
Can Sumoi - La Rosa

, the delicate Pink Rosé is a true sensory delight. Its delicate  texture and notes of sage and grapefruit, will make your taste buds dance with joy. It's the kind of wine that whispers sweet nothings to your soul, really, I love this wine. Can Sumoi - Pepe Raventós does not offer visits to the Public, but I may be able to get you in. Email me here.

https://www.wine-fantasy-barcelona.com/page/contact-us

For those who appreciate a little sparkle, the

Plana den Jan - Ancestral, Xarel.lo Vermell

is un real, this wine has one fermentation but is double the fun, it is an absolute gem. Each sip will remind you of why I love this wine so much, Xarel.lo Vermell Xarello Vermell, an unsung hero among grape varieties, deserves its moment in the spotlight. This rare gem, a natural mutation of the more familiar Xarel.lo  grape, reveals itself with a distinctive charm that captures the imagination of wine enthusiasts, with its dusky, rosy hue, Xarello Vermell stands out among its peers. TRY it - Private Wine Tours available here. Plana Den Jan Wines are the Next Big Thing. 
https://www.wine-fantasy-barcelona.com/page/contact-us
My Personal Review: 
Why I Keep Coming Back
Okay, folks, time for my personal review and the reason I keep coming back to these wine bars again and again, great vibes, after all we are in Barcelona, attentive service, and of course, incredible wines, these places tick all the boxes for me.
Drop me a Hi there, on Social Media if you find this. I would love to hear from you, until we meet in Barcelona for a glass of wine, 
Cheers
Xxx WFB